Accessories available for rent and sale!
3 Day Kayak Rental $80 (cash)
3 Day SUP Rental $80 (cash)
3 Day Tandem Kayak Rental $120 (cash)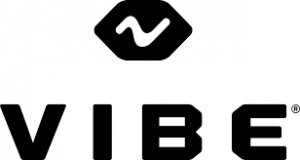 We now rent VIBE FISHING KAYAKS so you can try before you buy or just because you want to have the most comfortable kayaking experience in our high-quality units that offer superior seating and storage!!!
***Yellowfin 100 – Yellowfin 120 – Yellowfin 130t – Seaghost 110 – Seaghost 130 – Shearwater 125***
Non pedal drive Rental
$85 cc / $75 cash
Shearwater 125 (with pedal drive) Rental
$125 cc / $120 cash
We now rent Ebikes from our Redline shop in San Diego. Pick one up and take to your desired destination or leave your car at our shop and cruise down to Phon D Sutton on the Salt River. We recommend this 24 mile round trip ride to all of our customers.
E-bike Rental Half Day
$65 cc / $50 cash
Electric Bike Full Day
$110 cc / $90 cash
(Full Day) $95 cc or $85 cash
Inflatable SUPs
Hard boards available upon request (Lake Only)
(First day) $45 cc or $40 cash
(2nd Day) $40 cc or $35 cash
(3rd day) $10 cc or $5 cash
(Week) $130 cc or $110 cash
(1st Day) $45 cc or $40 cash
(2nd day) $30 cc or $35 cash
(3rd day) $10 cc or $5 cash
(Week) $130 cc or $110 cash
(1st day) $65 cc or $60 cash
(2nd day) $60 cc or $55 cash
(3rd day) $10 cc or $5 cash
(1 week) $160 cc or $150 cash